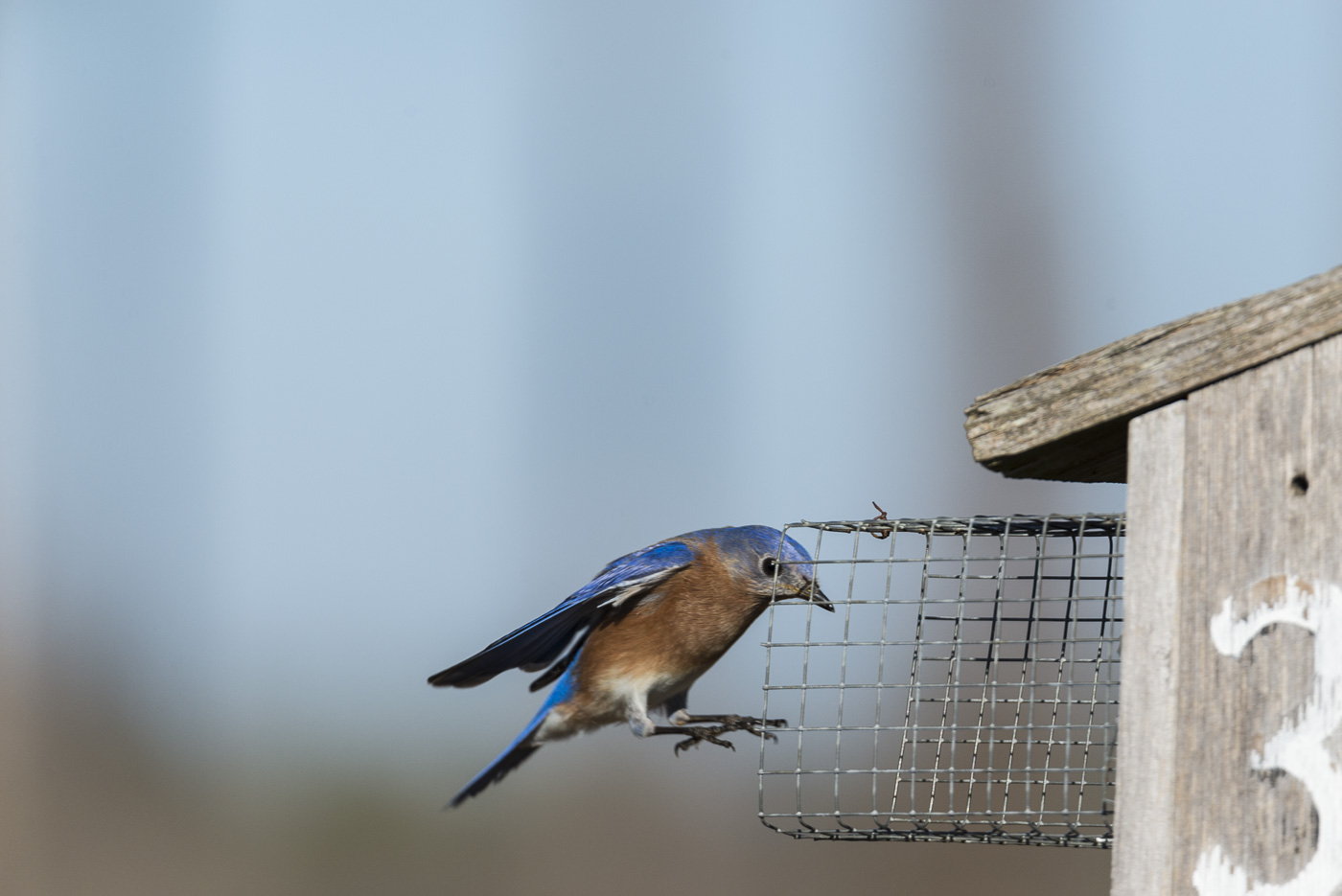 If you read my previous post, you will know that I waited four hours at the eagle's nest for activity. And during those four hours, I watched these bluebirds land at the nesting box that was only about 12 feet from where I was situated.
Eastern Bluebird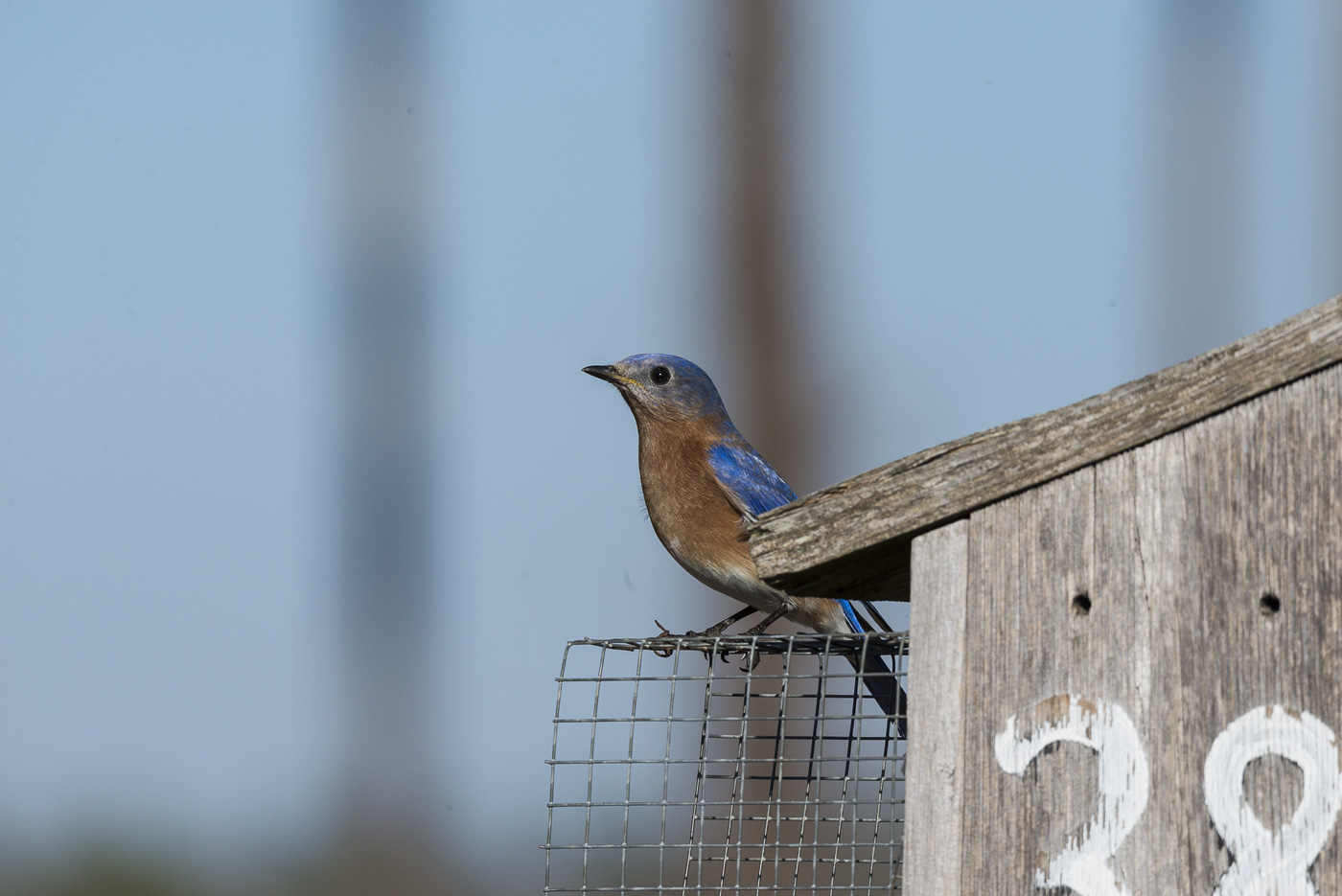 1/800, f/13, ISO 500, 600mm f/5-6.3, natural light, not baited, called in or set up
---
I wanted to try and catch them during landing or take-off. These two shots are the best of them.
Eastern Bluebird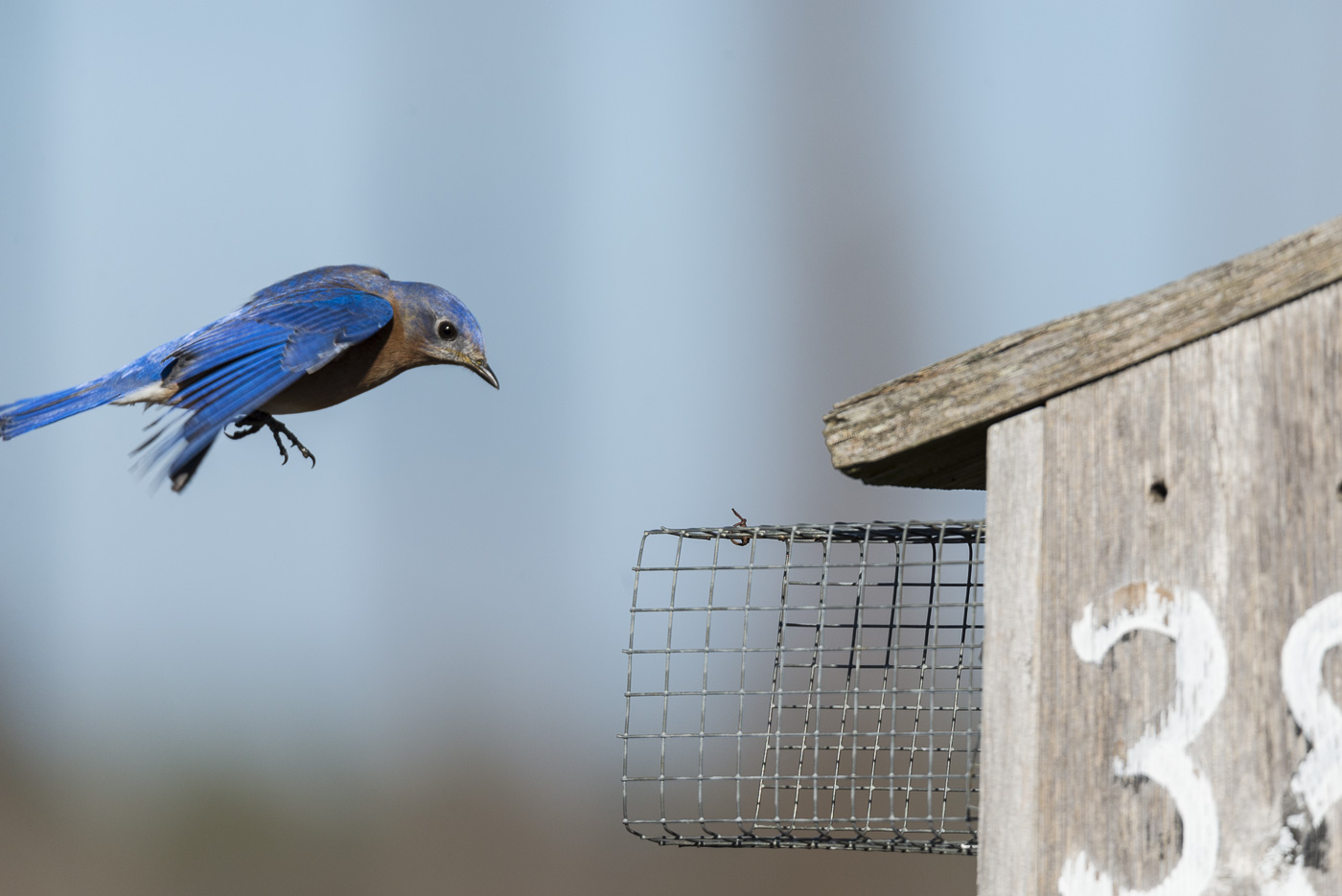 1/2000, f/7.1, ISO 500, 600mm f/5-6.3, natural light, not baited, called in or set up
---
Eastern Bluebird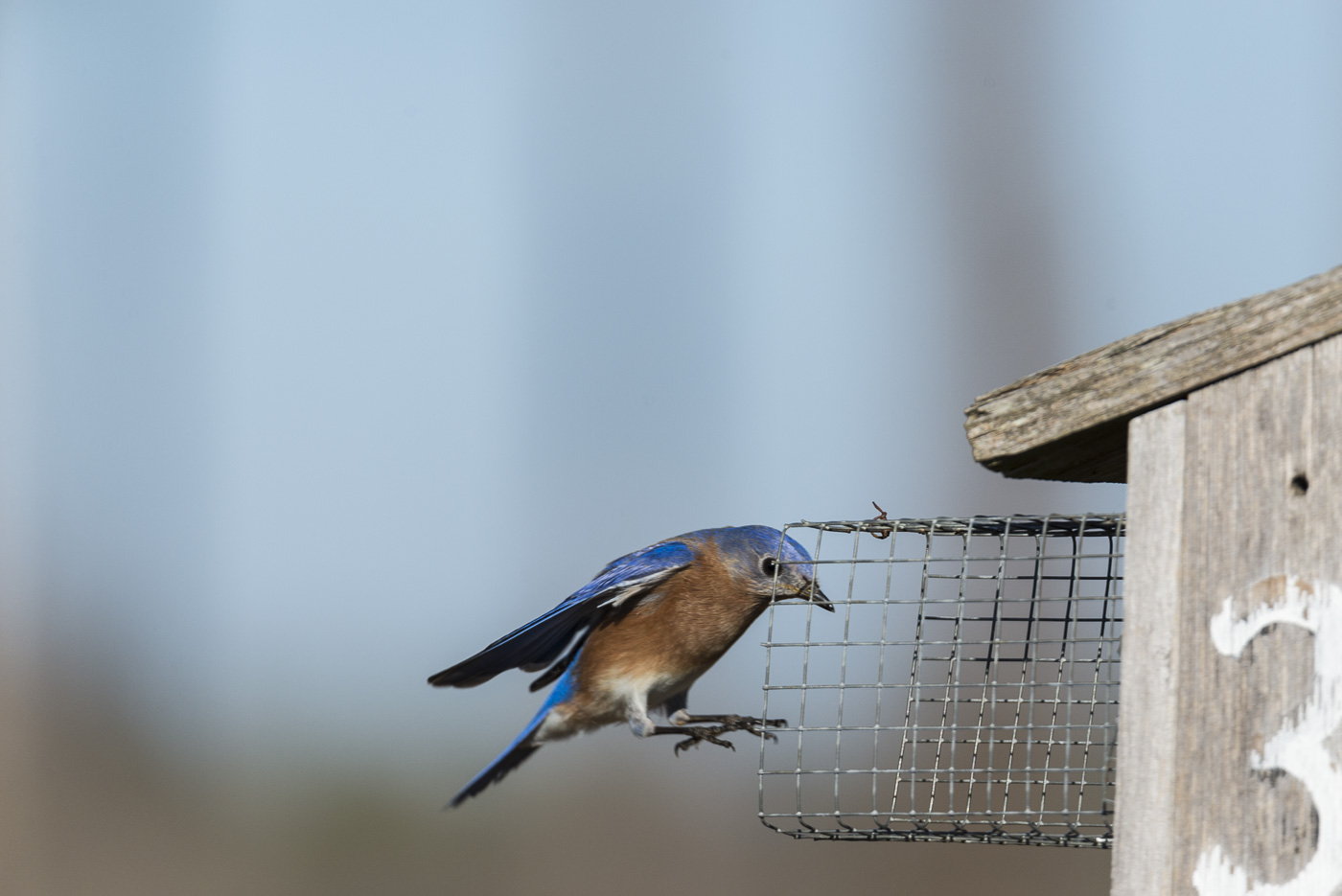 1/2000, f/7.1, ISO 500, 600mm f/5-6.3, natural light, not baited, called in or set up
---