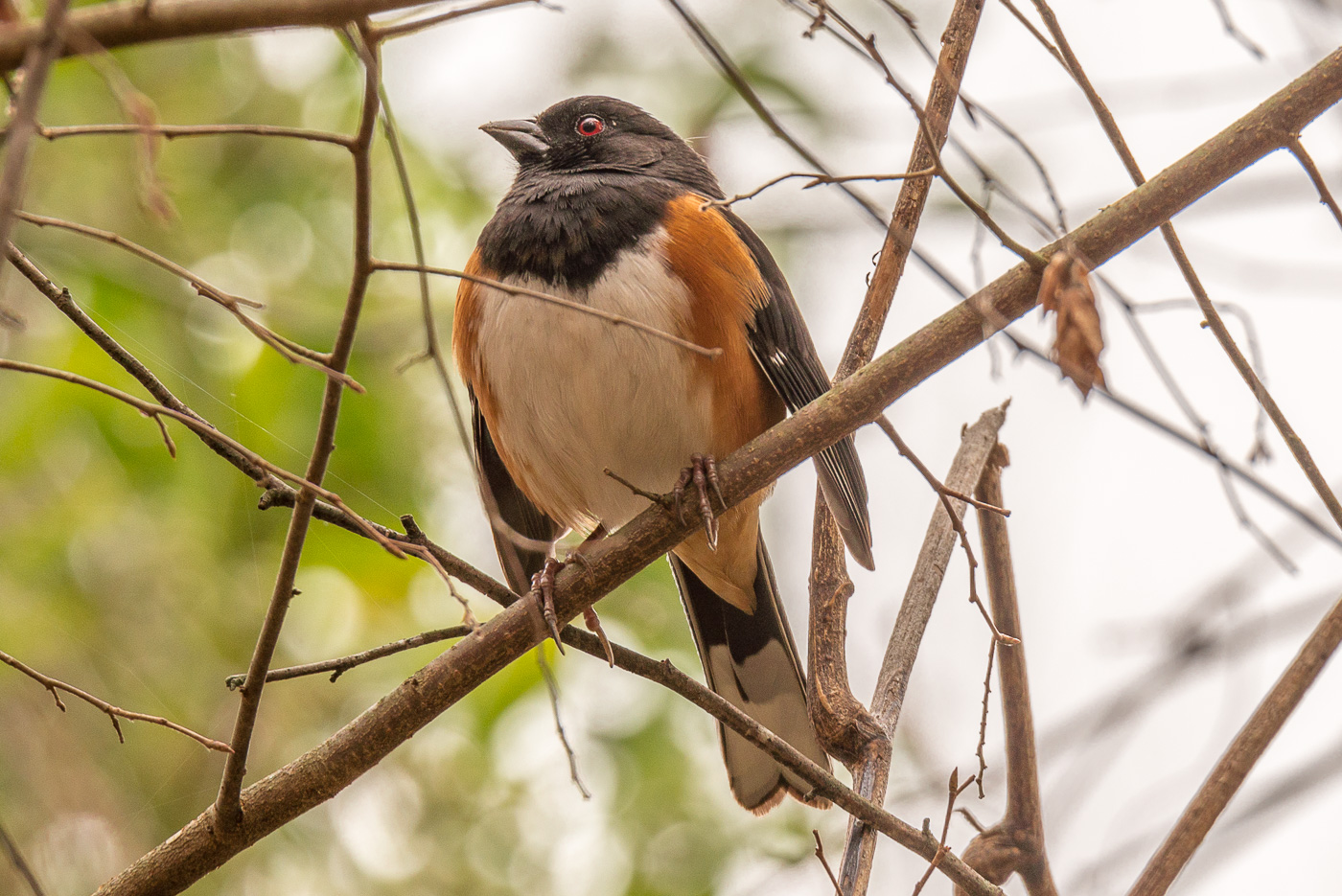 It was Saturday and we were close to a walking trail that I frequent during lunches, so my wife and I decided to take a walk. It was cloudy so not the best lighting conditions for photographing birds, especially when backlit. As we started down the trail, we noticed what at first looked like a robin, but soon discovered it something we have never seen before … a red-eyed Eastern Towhee. (I don't profess to be skilled at knowing what some of these bird species are — not yet, anyway — so yes, I enlisted the help of my trusted Sibley Guide to Birds for this one.)
I didn't want to move in too close, too quickly, for fear of spooking it. Keeping at a safe distance, I tried to get to a place where the light was at the side of him, rather than behind him. Doing this will brighten up your subject – if it's backlit, the front of the subject (in this case the Eastern Towhee) would be too dark as my sensor would expose for the bright sky behind him.
This is kind of interesting fact I learned, again from my trusted Sibley resource, the white-eyed version of the Towhee is in the Southeast and the red-eyed is normally found in the northern part of the country so I wonder if anyone else has seen the red-eyed in this locale?
---
Eastern Towhee with red eye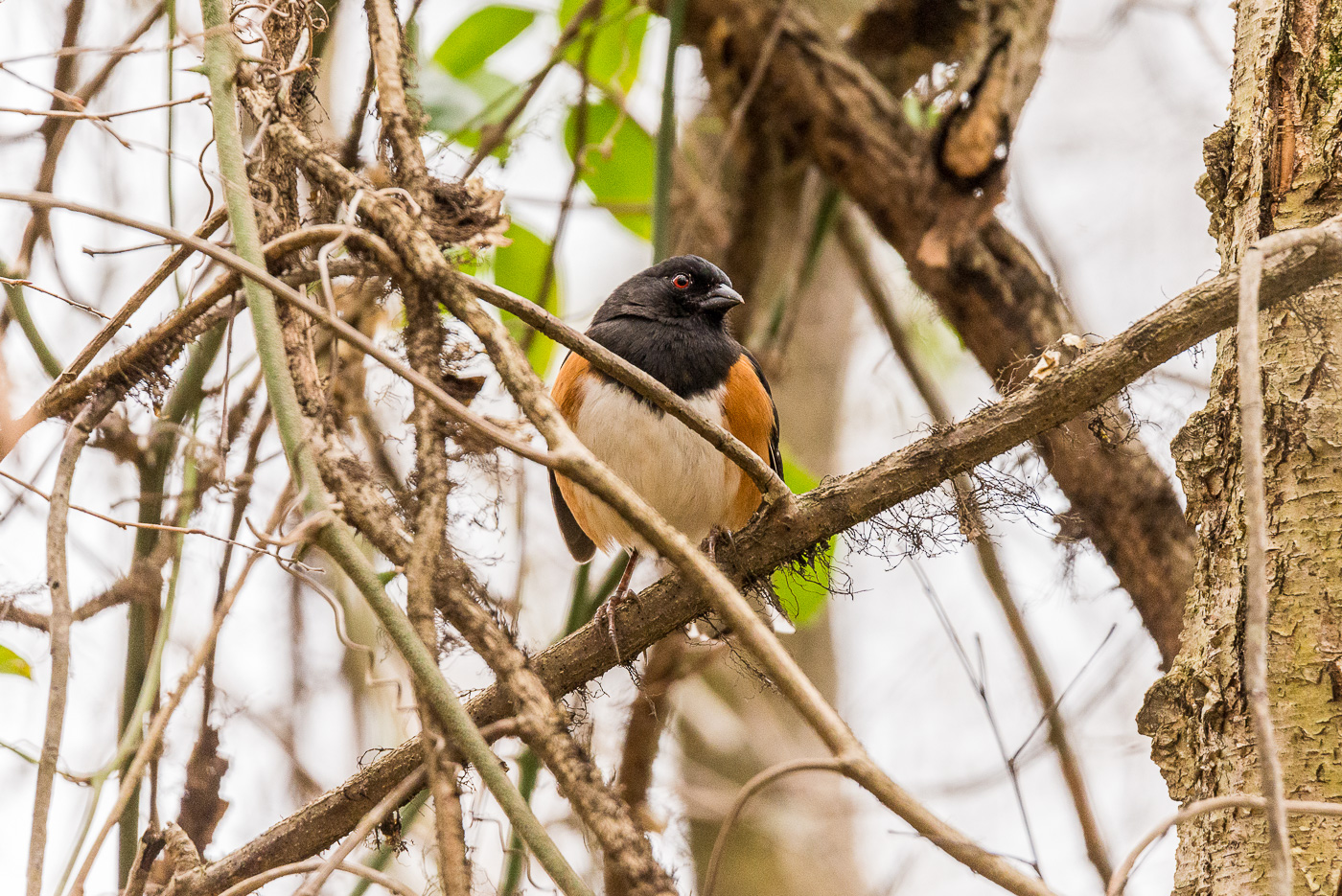 1/1250, f/6.3, ISO 3200, 600mm f/5-6.3, natural light, not baited, called in or set up
---
Eastern Towhee with red eye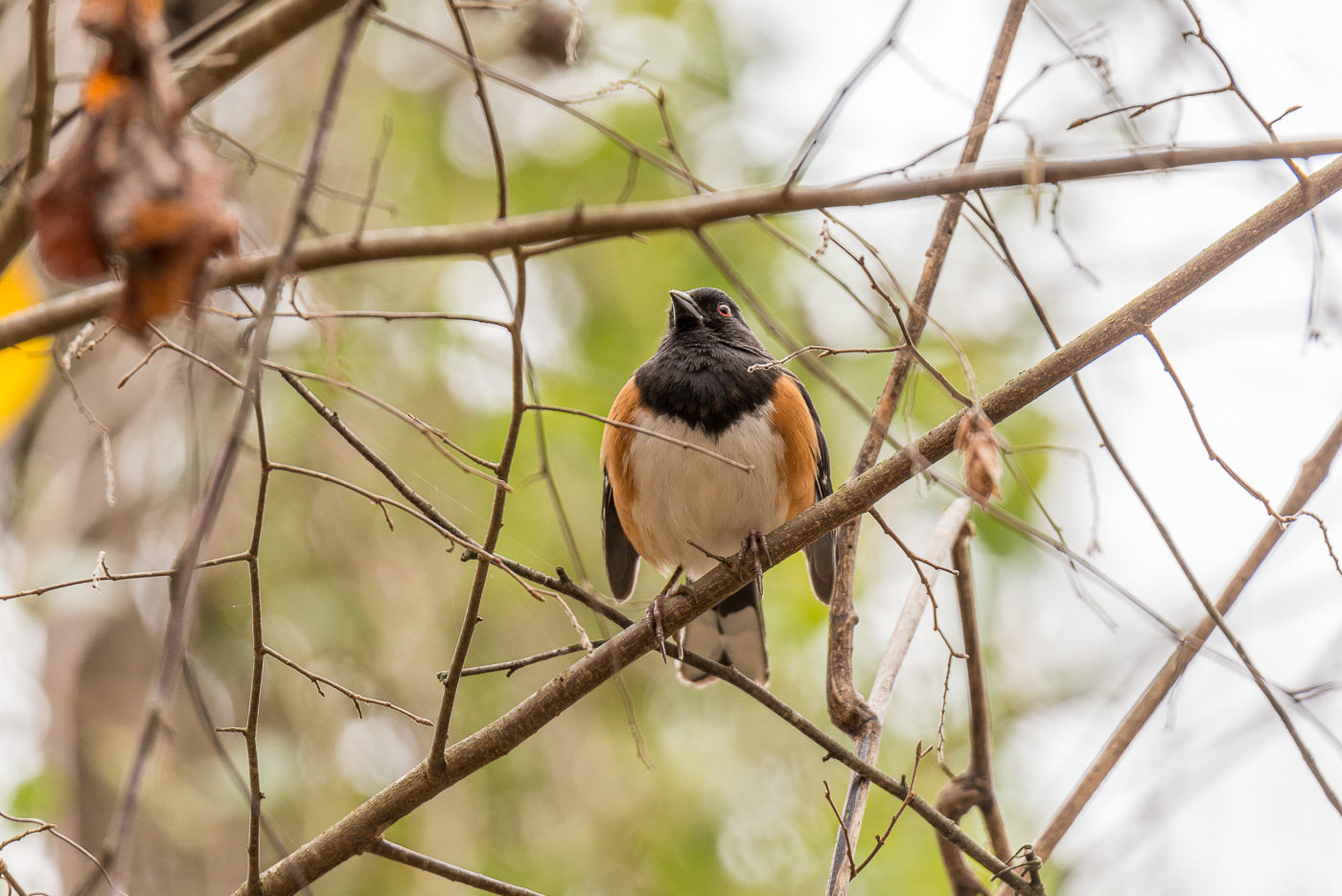 1/320, f/6.3, ISO 500, 600mm f/5-6.3, natural light, not baited, called in or set up
---
Eastern Towhee with red eye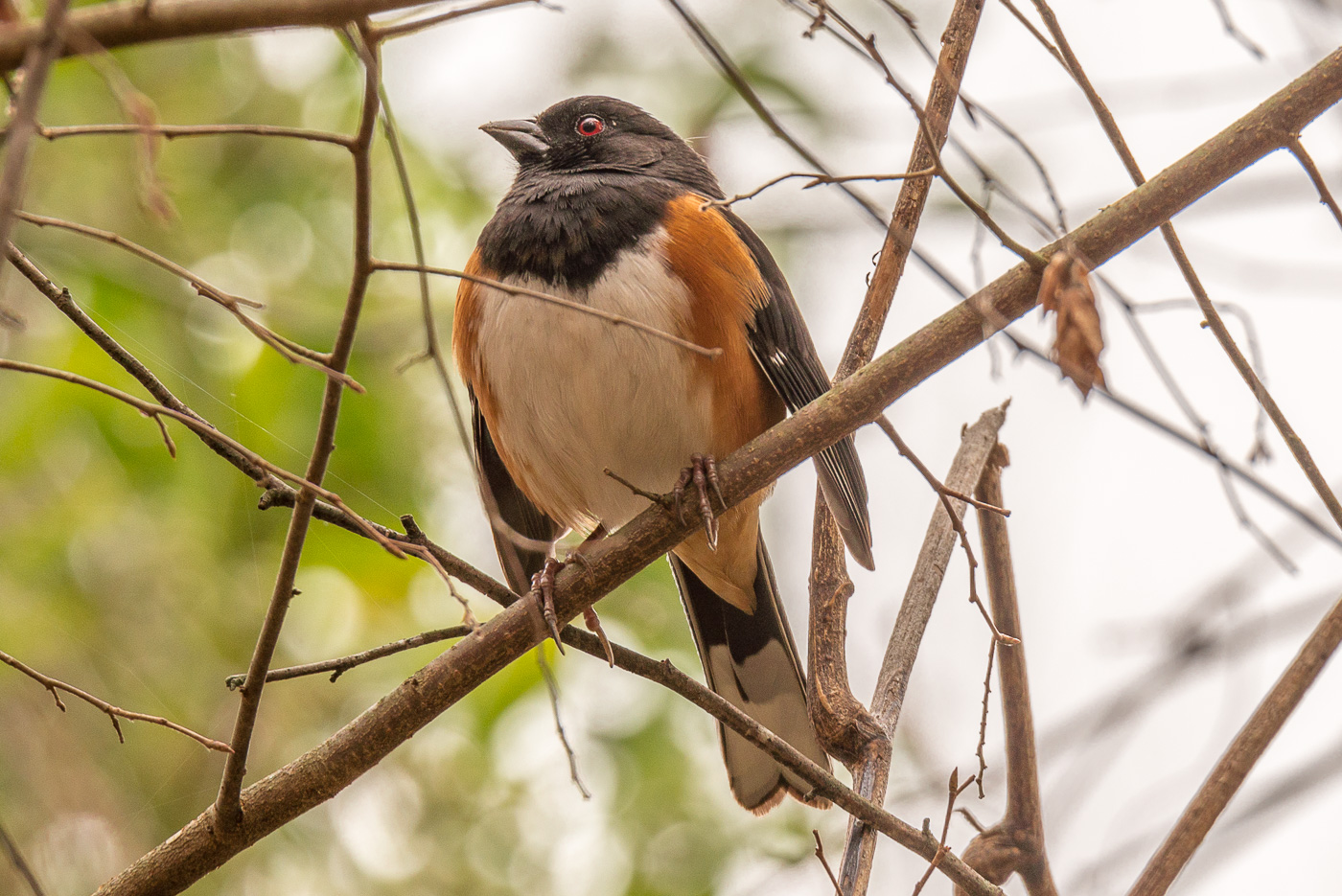 1/200, f/10, ISO 125, 600mm f/5-6.3, natural light, not baited, called in or set up
---
equipment list – Tamron SP 150-600mm Di VC USD on a Nikon D610