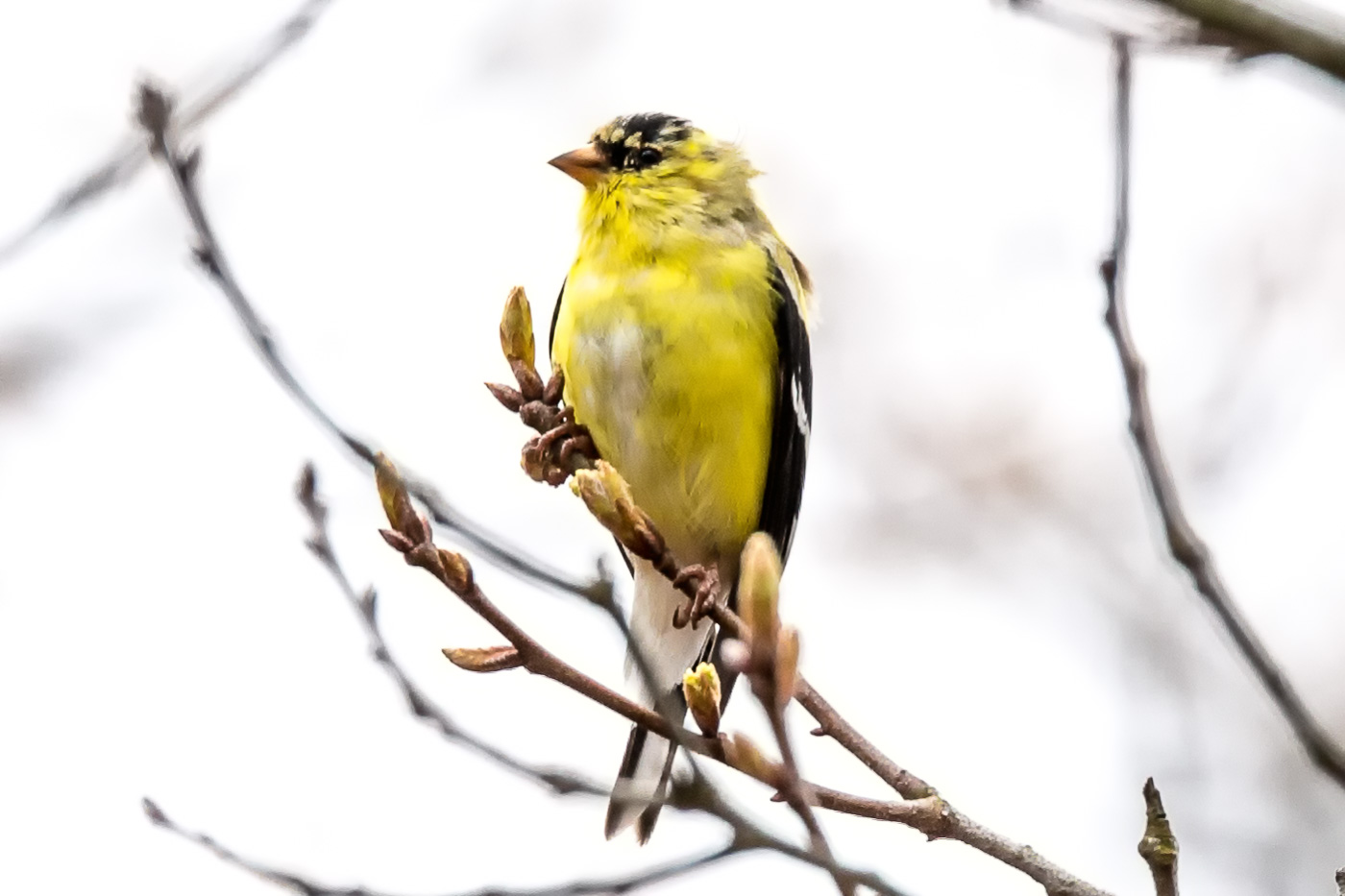 I have a bird-feeder outside my cabin in Blue Ridge, Georgia and normally I only see Tufted Titmouse (see below) and Carolina Chickadees. But the other day I noticed a flash of yellow fly-by the window and quickly looked outside to see an American Goldfinch sitting in a nearby tree. Unfortunately, it was a cloudy and windy day so the pictures are not the greatest due to higher grain but there is still enough detail to see it.
American Goldfinch – male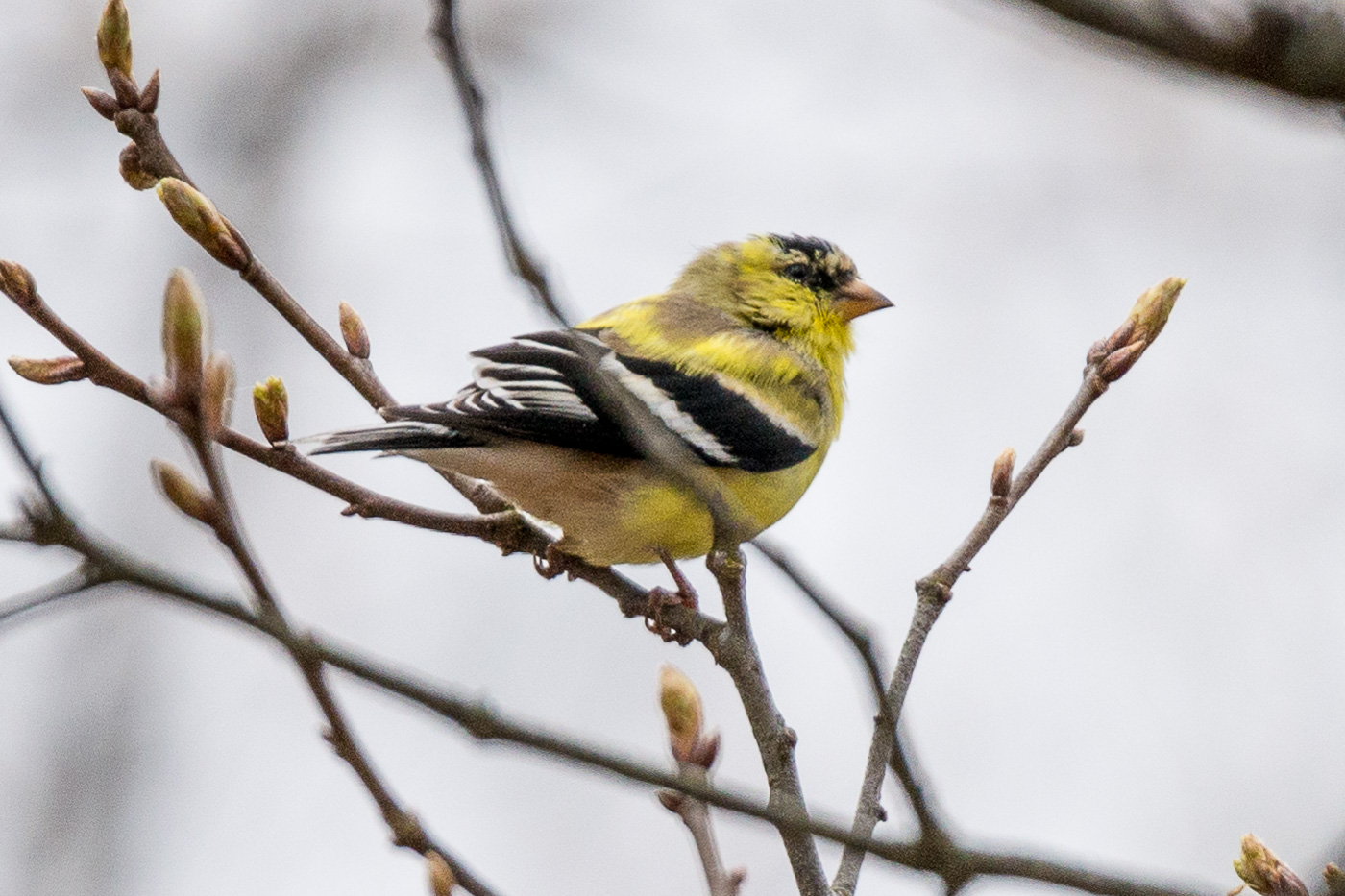 1/1000, f/6.3, ISO 720, 600mm f/5-6.3, natural light
---
You can see in this picture the wind blowing the head feathers.
American Goldfinch – male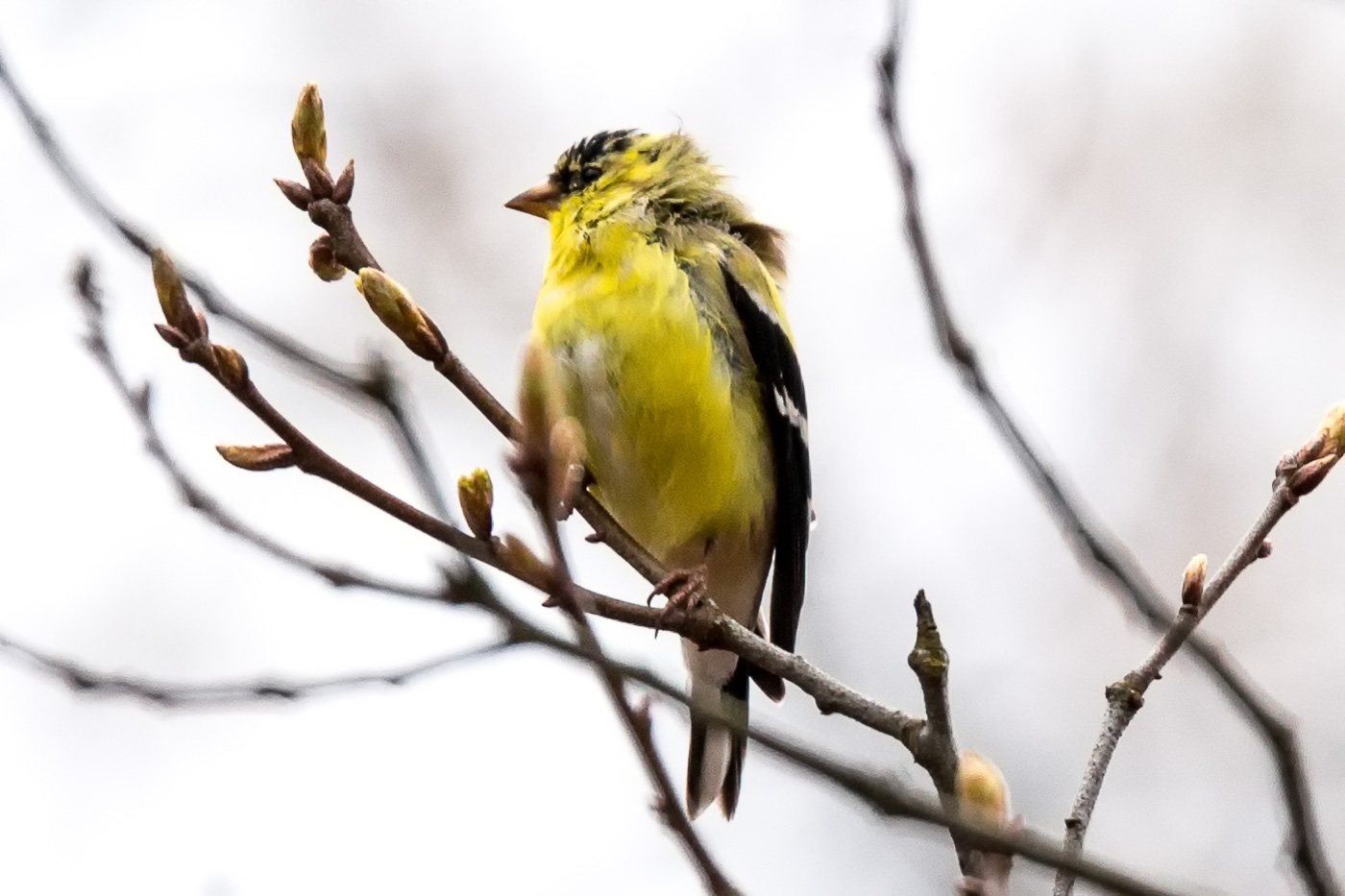 1/1000, f/6.3, ISO 640, 600mm f/5-6.3, natural light
---
American Goldfinch – male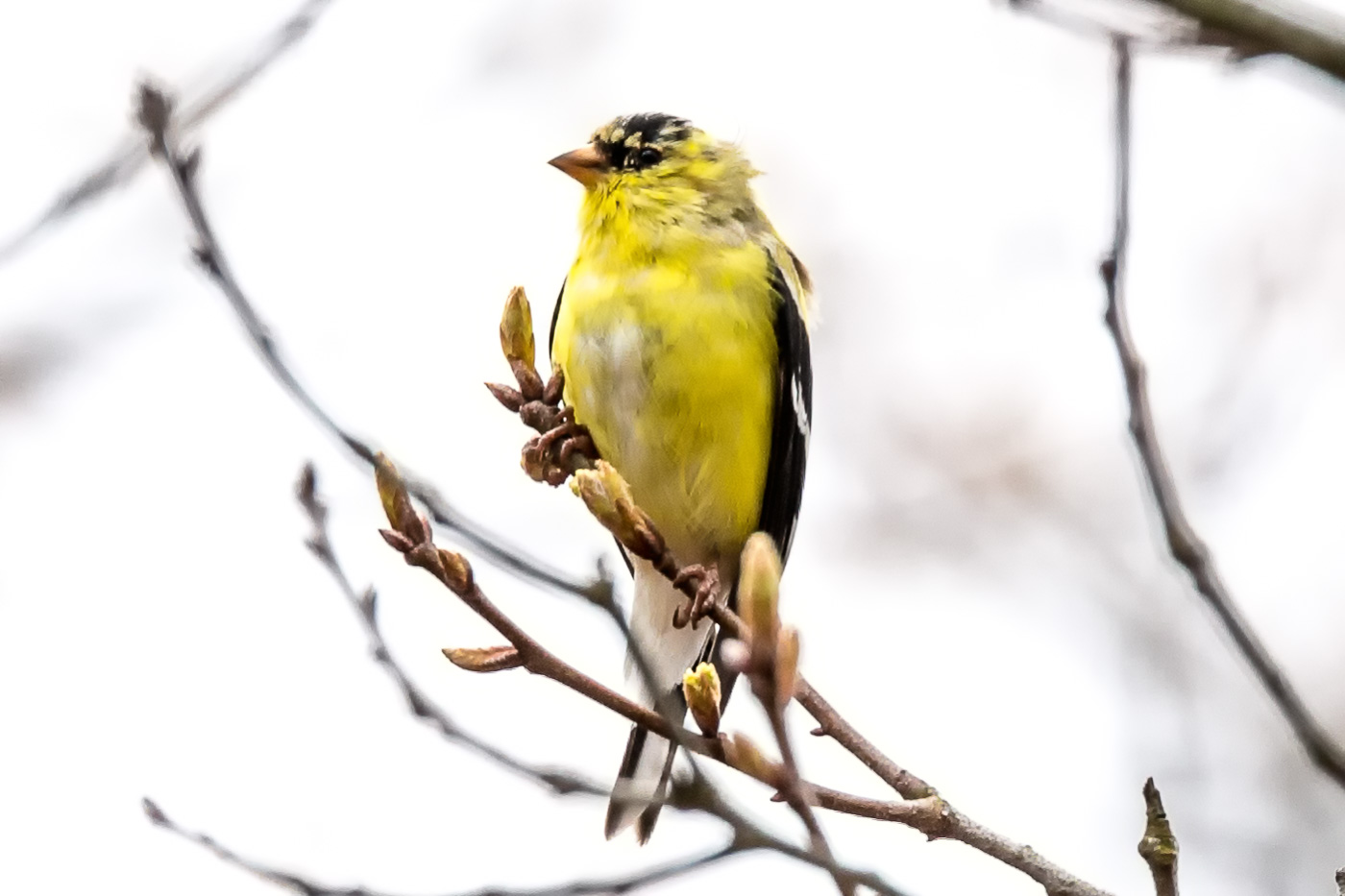 1/320, f/8.0, ISO 320, 600mm f/5-6.3, natural light
---
Tufted Titmouse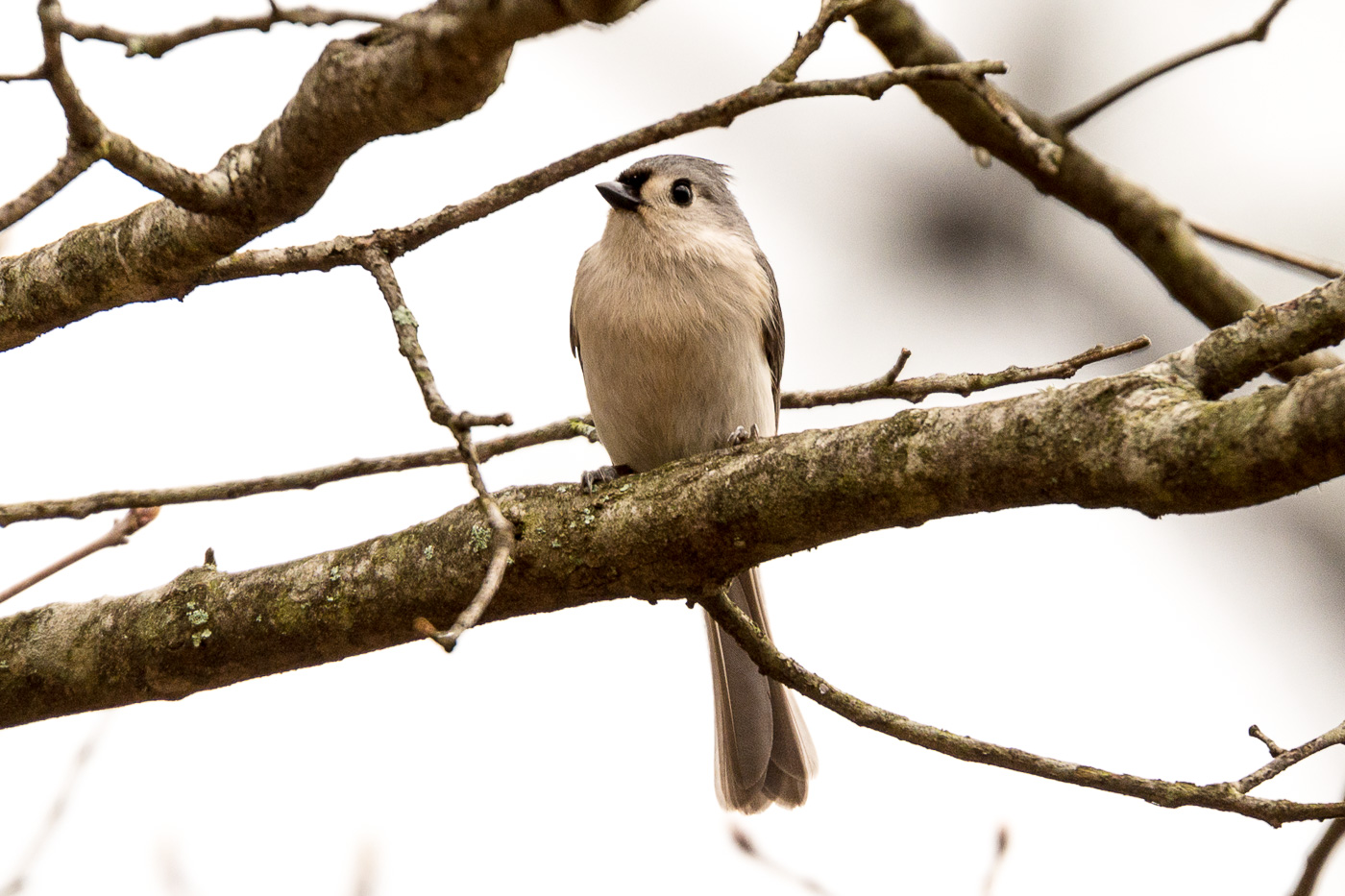 1/320, f/6.3, ISO 400, 600mm f/5-6.3, natural light
---
equipment list – Tamron SP 150-600mm Di VC USD on a Nikon D610